The Trade Peak Electric Inflatable Dolly, my name is Tom Liu from Trade Peak, I'm a co-founder and started this working 20 years ago. We are from the Tieshan Industrial area and we are currently residing in Qingdao.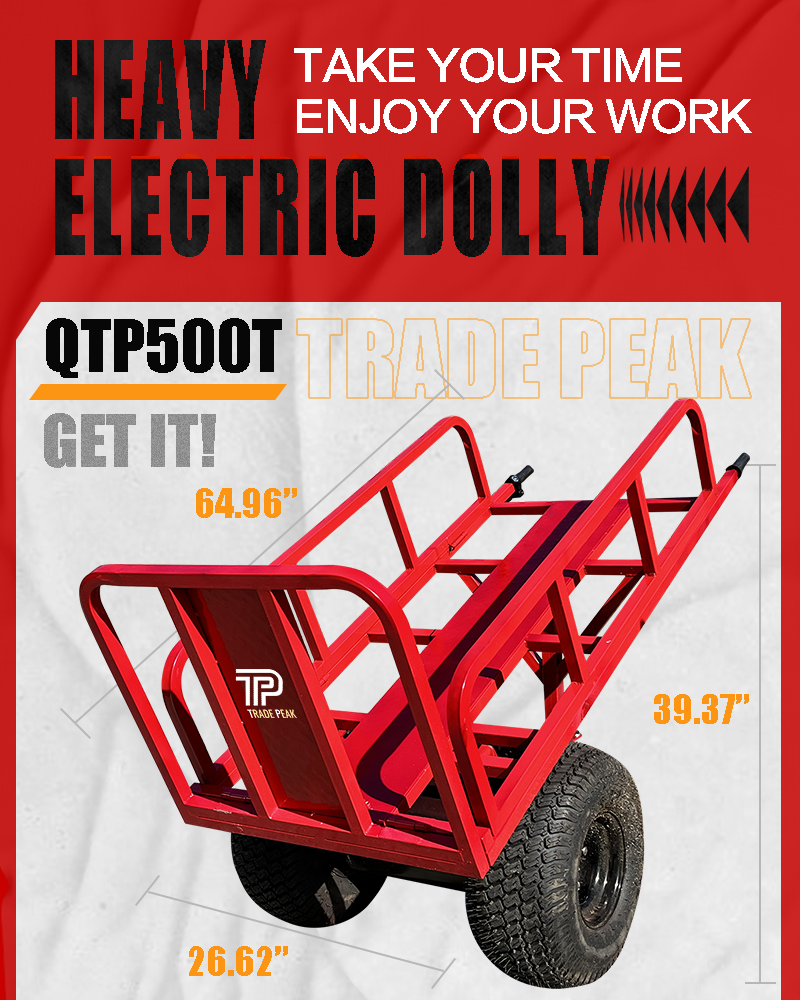 Trade Peak Inflatable dolly with the biggest advantage was to reduce the stress on the employees.
We are in a time right now, where it's getting difficult to get employees and so you have in this business, there's the inflatable's very heavy, and then when it gets rained on it, even heavier, and the reason why I decided to get into that cart was to help reduce the amount of burnout that happens in a normal summer.
So Trade Peak electric inflatable dolly has helped me to take on jobs that were more difficult to get to, it means we are increasing our income on this because we are able to take those jobs that we might have turned down. I'm not worried about putting anything on this thing.
We will load the biggest inflatables, we will throw the blower or two blowers on there that goes it. We will stick stakes in certain areas and snake them in their extension cords. I have full confidence in how strong. This is I've broken just about every normal hand-inflatable dolly that's been around. So as I have 20 years of being in this business. I know when I see a labor-inflatable dolly that looks like it's not going to hold up, and with the Trade Peak, It's just like a beast, and so I am impressed with it, and it's been just a tremendous thing for us.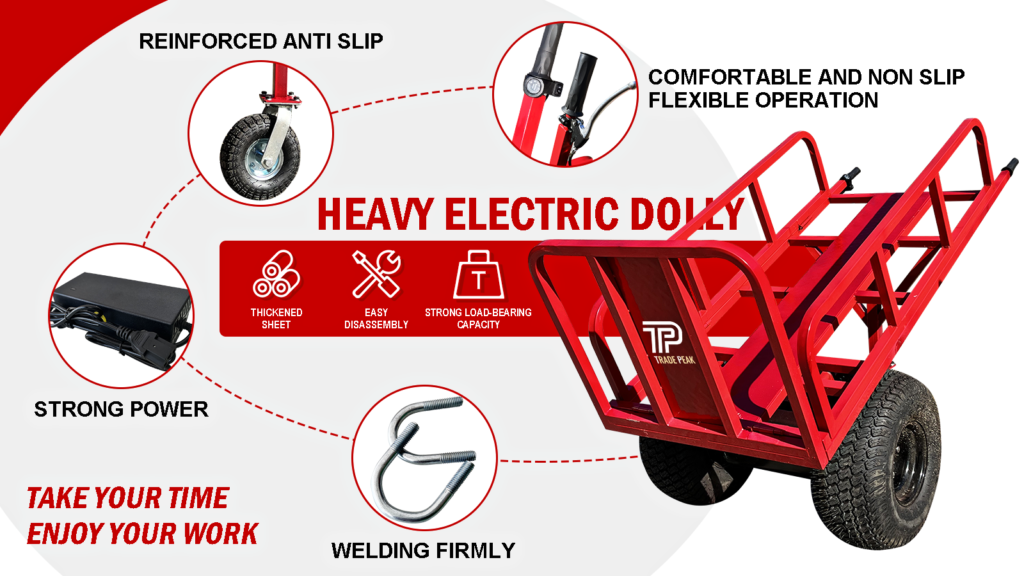 The top three features I would say of the Trade Peak electric inflatable dolly would be one of the best helpers in your inflatables.
First, the size of it, it's big, but it doesn't feel so big that you can't remove it.
Second, it's tremendously powerful, when you turn that throttle I mean that things want to go. We go up large hills, we'll go downhills, I mean it really is tremendous the amount of power that comes out of that.
Third, the break is a tremendous thing because it allows you to that hand truck not move by itself, will pull up onto our box truck, and it doesn't roll off.
The other thing I like about it which is included with this, it's kind of goes along with the break. Now one guy can go and try this under, you go and you can push it back by yourself, and not have necessarily someone always.
The most advantage is that I've noticed on this electric inflatable dolly with the lithium pack is the first of the weight. A tremendous difference in lifting the hand truck and feeling, an all-around more nimbleness of the Trade Peak than the prior hand trucks.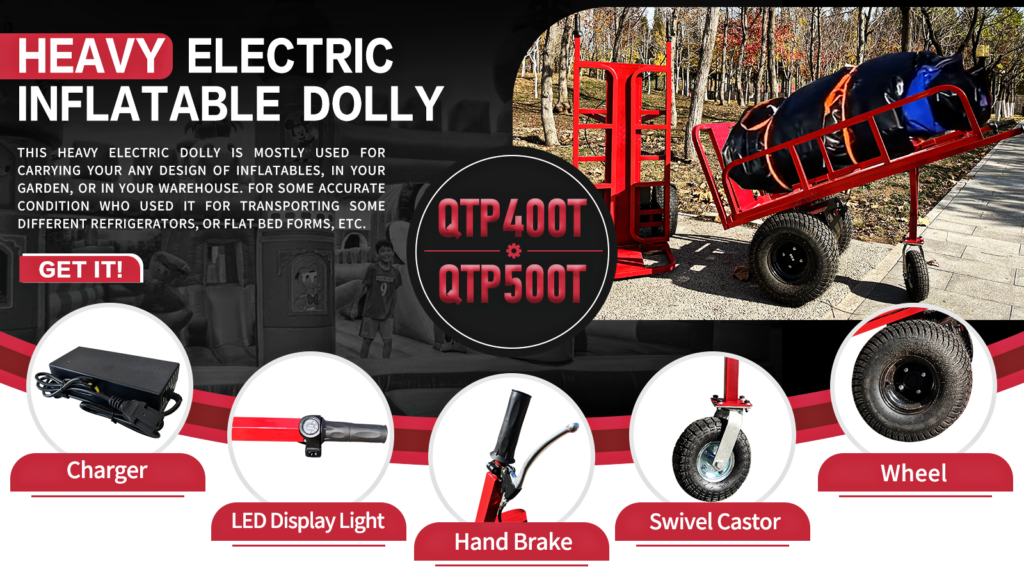 I believe there's a big advantage to the battery pack being removable, because if the battery was to die at a large stop or somewhere there's a lot of equipment coming in and out, it's so easy to just remove, it's just a quick switch, and the whole battery pack comes out.
The Trade Peak electric inflatable dolly is far and away much better than any hand truck I've ever used. I come from a philosophy of you don't look for the cheapest things, but the Trade Peak inflatable dolly just changed the dynamics of everything. I mean it has tremendously helped me to feel again going back to employees, because to me that employee is number one. The number one thing and if you can increase that morale decrease that burnout, and help to be able to move through areas that you weren't able to move through before, I mean that's a game changer.
So if you any interested, please feel free to contact us for more details. As we always mention, to be at your service is what we are doing now and in the future.