In China, the warmly Spring season is coming, I am wondering if you have already finished your purchase plan for first half year season? From the April, we start to promote the new collections products for second half year season such as snow blower, wood chipper, electric power tools, to help you caught the peak season on time. In this page we would like to talk about how to choose the snow blower according to our experience.
As we all know most of our snow blower is TWO-STAGE blower, it's the common model in market now and is outperform both electric and single-stage throwers in every category. These blowers throw the snow twice. First, a metal auger scoops up the snow and ice. Then, a high-speed impeller throws it out through the discharge chute to keep the snow moving and prevent clogging the intake bucket.
These powerful machines can clear more than 12 inches of snow easily, and their heavier, sturdier design helps you moving heavy and wet snow without slowing down. The auger on a two-stage snow blower doesn't touch the ground, so they can be used on gravel and concrete, which is not possible with electric and single-stage model. So if you need to clear large, deep expanses of snow and ice, you'll appreciate the wider and more powerful two-stage snowblower.
What is a stand-alone snow blower?
Well if you want a simple one for suburban areas that get moderate snowfall, then we also have single-stage model for your options. In very basic terms, gas-powered single-stage snow blowers only throw the snow once with an auger that scoops up the snow and throws it out .
It's with basic features and accessories, also easy to handle. It usually can handle snowfalls up to 8-12 inches, better working on walkways and smaller driveways. As I mentioned before, the auger paddles of this model is touch the ground so we don't advise you use this model on gravel, maybe will hurt others or damage to the driveway. On the other hand, the height of single-stage is limiting, so if you're frequently battling heavy and deep snow, a single-stage snowblower won't be powerful enough, you'll need a 2 stage instead.
Is the electric snow blower easy to use?
Someone also ask for electric snow blower, I admit it with cheap price and light weight, because it made from less-expensive material and more suitable for moving light snow, if you are living in heavy snow area and with long winter season, we still suggest you choose the gas power snow blower, no matter for power or repairing cost, it will better than electric one. For someone who want more convenient start way, we can mount electric start mode on gas power model to meet your request, one touch easy to operate in frozen winter outside.
How did you get the snow blower?
For the package, each item is 85% assembled in one wooden pallet, there is moisture-proof film inside and carton outside, you should do a simple assembly when you received the goods, there will be paper manual sent you. Warranty is 1year for the machine, we will provide online instruction and video as extended service, any problems just contact us, our customer service will responds you in 24hours. For your better selling, we would like to suggest you order some spare parts as replacement when you order full container, will save time and cost to find same one in local.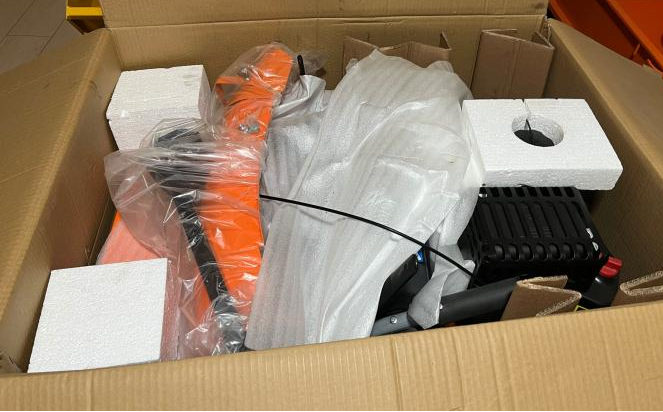 So no matter where is your target market, hope you will find ideal machine in Trade Peak, thoughtful after sale service will be provided, we hope to received more inquires from you soon, now the lead time is stable and some models sample is available for testing, let's prepare for winter on time.