Today let's talk about powerful snow blower. Qingdao is in summer and the weather is more and more hot recently, but in this hot weather, I will talk about the machine you only use in the cold winter season , is it not suitable?Of course NO, because considering the lead time and shipping time, also promotion time, it's time to start purchasing the snow blower for winter this year, we hope you can have enough time to choose best machine and caught the peak season on time.
Knowing the condition you will use snow blower for.
As we all know there are many types snow blower in this market, made in China, made in US, with similar appearance but a lot of different parts, that always confused some people that how could I choose the suitable machine from all of these?
Actually you don't need to spend a lot of time to know all the specification of each machine in the market, just focus on what you need, first of all is judging the clearing size according to where you will use for, drive way or small walk way? And know the snow height , you will get the range of choice. Our machine cover 18 inches to 45inches clearing width and 12inches to 23inches intake height for options, most of the type with two optional engine power, if you wanna more powerful, just choose the bigger one, all is gas engine.
Simple design work best as a snow blower.
The second one need to focus on is the basic designs, the simple designs usually work best especially you are the fresher. For our powerful snow blower, one touch to control the outtake turning and angle of deflector , to change the throwing way easily. Some models with turning and angle control separately, maybe for some fresher will in hurry at first time to use, but for our machine, don't worry about it. What's more, there is hydrostatic drive, easy to change speed while moving, the LED and heated handle switch with clearly marks to facilitate touch. So even you are the fresher, you can got the point quickly, no need to think about what is next step while using.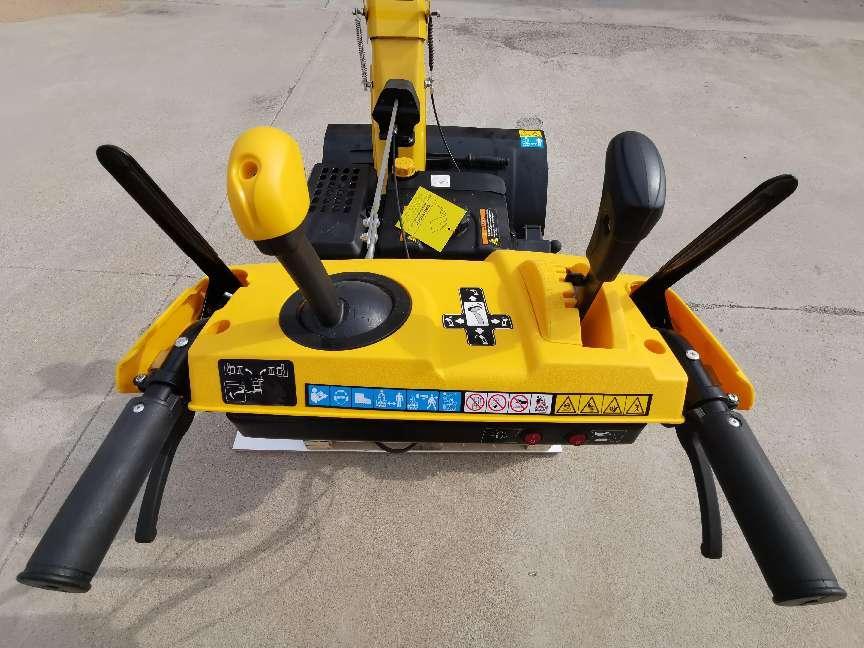 The main part for powerful snow blower
The next one is the auger to impeller ratio. Tiny impeller housing behind auger cannot throw snow very fat or clear fast, so don't forget to focus on this parts when you choose a powerful snow blower, all of our snow blower with the best ratio after test, so you can feel confident to buy from us. These three parts are the basic designs you should know when you choosing a powerful snow blower, hope it's useful for you if you are exactly looking for.
If you are the fresher , I believe you should probably understand this machine after above information . For dealer, then knowing the popular snow blower model in your target market will helpful for promotion as well. For example, when the snowfall is the heaviest for then big size model be popular, when will there be more ice on the road for powerful model selling, also welcome to ask us for help if needed, we could share latest information and analyze the trend according to our experience, hope can help you more.
At last, we always provided thoughtful after sale service to make all the clients feel confident to buy from us, warranty for snow blower is one year for commercial, online instruction as extended service eve out warranty. Will meet the second half year soon, it's time to prepare for the winter season, looking forward to your any inquiry!